carl wayne - tributes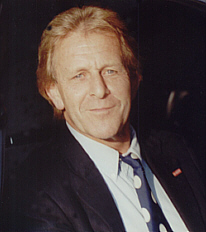 email your own tribute
visit the guestbook for more messages and tributes
to read many more messages, please visit www.themoveonline.com and www.hollies.co.uk
bev bevan | chris "ace" kefford | dave morgan | helen | ray stiles | hans rotenberry | laurie hornsby
independent | guardian | telegraph | times | glasgow herald | express and star | bbc online
thomas walsh | martin kinch | bruce brandt | elaine wayman | jane simpson | rob bird |
mark meli | linda janes | shari olson | ulli eichblatt | beth brandt | peej harding
Personally, I'll miss the great voice - the manic laugh - the mischievous little boyness about him. Rick Price, The Move
Sorry it's taken me so long to post this message but I just want to say that I was privileged to know Carl and my two years working with him will always be memorable for his wit, charm and generosity of spirit. I don't need to mention his talent because we all know that it goes without saying how bloody amazing he was. He's a great loss to us all. Kind regards, Paul Crosby x Blood Brothers Cast Member
To my dear friend Charlie, I will keep you in my heart and my mind until it's my turn. Goodbye and God Bless. Danny King
I consider myself very fortunate to have known and worked with him, he made the last five years the best I've had with the band. The first time Kim (my wife) and I actually met was on a Ski Yoghurt commercial with Carl and Kate Robbins, 18 years ago; sadly missed. He and Kim sang together on many other occasions as well, including their recording of the "Jim'll Fix It" TV theme. Alan Coates, The Hollies
Dear Carl, I was listening to you singing on a long journey back from Cornwall to Lincolnshire yesterday and was reminded of the times when I was Jack's Nanny. You were forever singing around the house. One cherished memory is of Jack as a baby on your shoulders, and the Annie Lennox song "There Must Be An Angel" blearing out and you dancing around the kitchen. What a truly wonderful father you were. I am so privileged to have have been a part of the family and shared those moments. Although I miss you when I visit Sue and Jack, I like to believe you are still around. God Bless you and I love you always, Sarah Moons xxx
Went to see the Hollies last week for the first time since Carl passed away. As slick as the show was, it was not a patch on previous shows when Carl was on lead. What a magnificent talent he was......sadly missed but never forgotten.
Davy Arthur
I was a shy young girl who just moved from Germany to London, when Stephanie Lawrence introduced us. Little did I know that this would be the beginning of a wonderful friendship full of laughter. You were there for me during the fun times when we shared jokes and laughter in front of stage door and you got a kick out of the little rabbit sailor in his hammock I gave you, putting it proudly on your dressing room mirror. You were also there to dry my tears when things did not go my way and I felt beat and lonely. I will miss you my friend. Nicole Brace
Carl, I will do my best to eat your share of the ice cream, I know that's what you would have wanted, it will be a struggle, but I may just make it. God Bless. JP
I never met any actor who was as enthusiastic and as committed to 'Blood Brothers' for such a long period of time as Carl Wayne. He had the perfect temperament for the role and he knew all about the stamina and the pacing needed for a theatre piece. Willy Russell
Carl was amazing and one of the best British singers of his time. To replace Allan Clarke was pretty heavy stuff. Go rock with the angels, Carl. Peter Noone
I was only eighteen when I met Carl on the set of a TV series. I didn't know very much about him at the time, but could tell the moment I met him that he was someone a bit special. He had a huge smile, a wicked sense of humour (the amount of retakes we had to do because of Carl making everyone giggle was astounding!), and he had that something that we all wanted - true 'star quality'. Carl and I became particularly good mates during filming, and I learned so much from him - not just about the music business, but about people skills, and working with other pros. Singing a duet with Carl at the Shepherd's Bush Empire is an experience I will never forget; it was a real defining moment of my young life. God bless, Carl. Billy Worth, 'The One'
Carl will be missed by so many people. I worked with him for a number of years in Blood Brothers as well as many live gigs we did together. What a guy, what a voice! R.I.P mate. Ed Reynolds
It's a sad loss, having known Carl in the early 60s as just one of the boys in the Brum music scene and seen him do so well. Another one of the old school gone, but I tell you what, the jam session in the sky will be some kind of party. Jim Onslow
He was such a good friend, his thoughtfulness in Stirling we will never forget. Goran Antefelt
I would just like to express my deepest sympathies and condolences to Carl's family and friends. He has given so much pleasure worldwide that will remain behind him as it is both timeless and classic. He had a voice that everyone grew up listening to, on songs that will live forever. Love and best wishes to you all. Chris Sharp
When I first met Carl in 1980 I was still a schoolgirl and he was the star of our local pantomime. I didn't think then that the friendship which developed over those few weeks would turn out to be one of the most special I would ever have. Carl was a complex person, he wasn't perfect and would never claim to be, but he could always be relied upon to be straightforward and honest. Because of this he was the best kind of friend. Professionally, he was a perfectionist and would never give less than 100% to anything he did, he always took time for his fans. I can't recall him ever being impolite to anyone after a show or refusing an autograph. The fact that he's being remembered as a lovely guy as well as a fabulous performer would please him. We've lost someone truly unique and I feel blessed to have been fortunate enough to call him friend - 'till the next time Carl. God bless. Carole Foster
I used to go to Saltley Grammar School and knew him there. I used to see him about in the Clubs in Birmingham, usually the Cedar Club. He was a good bloke and I always enjoyed listening to him sing. I drove to Cornwall last week and was listening to some 60's record on a CD I had bought. Blackberry Way was on it, and it took me back many years. I used to see him sing on the lunchtime program with Penny Lane (I think her name was). He was excellent and entertained a lot of people over the years. He will be sadly missed by many. Tom Bowler
He was a lovely man and truly a great performer and Diane and I will remember him with the greatest affection having met him many times now since joining the Hollies in 2000. You may remember at the Bournemouth convention, I was the guy with the New Faces LP that he took such an interest in and had to borrow my glasses to read the text! Andy Whitaker
We will remember him with great affection for the way he took on his role in The Hollies, his enthusiasm rubbed off on the other boys, he had a great deal of talent and we'll never be able to hear Blowin' in the Wind again without the hairs standing up on the back of our necks. Wendy Holt and Wendy Shepherd
He was a wonderful man, a fantastic performer who's not only left behind a legacy but a family of friends across the universe which is all down to loving him and his music. Jo Rishton

I am very saddened to hear of Carl's passing this morning here in California. I loved the Move and consider Carl's "Flowers In the Rain" and the album "Shazam" as some of the finest moments in rock music history. Ron Lindeboom
Carl touched the lives of everyone he met and we will be forever grateful to him for what he did for the Hollies. Chris and Moss Beardes
God bless you, Carl, they will be rocking in Heaven tonight! N Watkins
We worked together and socialised a few times in the 60's/70's. I remember Carl as a lovely man and a great performer. Mark Dean Ellen
It's a shock that a life can be over so suddenly. Tonight, I will listen to his songs - through his voice Carl will still be with us. Jan, Leiden, Netherlands
Really gonna miss those pipes. Spinning Last Thing On My Mind and Jubilee Cloud from Carl's RCA album really brought it all home late last night. Vaya con dios. Steven Prazak
Carl's beautiful and powerful voice will always be remembered with gratitude and fondness. May God grant comfort and peace to Carl's family, friends, and loved ones. Stephen Simpson
Never met him. Never saw him on stage. But somehow he was, reassuringly, always there. One of the best voices in popular music has gone. His recordings will be treasured. David Burley
I met Carl in London about four years ago. What a gent!! We talked about his Move days and when I told him my favourite Move track was ChinaTown he said: "Bloody typical, the only song I had nothing to do with!!" Richard Phillips
Although we had been denied the chance meet him, the fact that we had closely studied, watched and listened to all we could and especially for myself as lead singer and taking on his role in the band we felt that we knew him. The more we listened, the more we realised how much more there was to Carl as a performer and front man. With a superb voice that just got better even in the relatively short span of the Move he was a true entertainer with great presence. Gary Milan, John Russell, James Braim, Innes Knight - They Moved
The first time Vince and I met and talked with Carl was at the Bournemouth International Centre before the show in October 2000, the third concert of his first Hollies tour. He gave us a few minutes of his precious time and in addition to responding to our favourable comments on the first two shows of the tour, he showed an interest in us, asking where we came from and so on. We decided then that he was a genuinely nice person and a lovely man. All of our subsequent encounters with him have reinforced that view. He was also of course very talented, not only did he give new life to the Hollies, but his previous solo work and of course his songs with the Move are still a joy to listen to. We will miss him so much, still in shock really and can't believe he won't be up there on that stage again singing his heart out. He was a truly great performer and a wonderful man. God Bless You, Carl. Marie and Vince Ashbrook
We will all miss Carl's presence in this world, he was a wonderful man who brought many of us great memories and great Music. His memory will live on through his music. Shaz Pratt
My favorite groups are the Beatles and the Move. I've been listening to my Move collection on my iPod this morning - hearing that marvelous, exciting young voice on the early and mid-period Move records is doing my heart good at this extremely sad time. I will also be listening to Carl's first solo album - he transcends mere pop music on several of the tracks, investing an emotion that one doesn't normally hear in popular music. No wonder Carl went on to be successful on the stage and television. Music is a very healing force, so I'll immerse myself in Carl's music in tribute and grief. There's a huge hole in my heart today. Rock on Carl - I know you're in a better place now. John de Silva
My favourite singer of all time has died. He gave us so much entertainment pleasure over the years For all his fans I suppose a little bit of us dies with him. Thank you for the music Carl. Richard Sirot
"Thinking of my going
How to cut the thread and leave it all behind
Looking windward for my compass
I take each day as it arrives
But these miss you nights
They're the longest"
Godspeed Carl, thanks for the music. Jim Howell
Carl Wayne... wow. Good looking, cool, fantastic voice, seemingly the living embodiment of health. A runner. I thought that he'd be around a long time - I wanted to see him sing for the Hollies. Hell, one of my dreams was to see him sing "Beautiful Daughter" with Roy on acoustic guitar. The only member of The Move aside from Ace that I never got to see perform live. I hope that Carl's family and close friends know what he meant to people. Even now, knowing that he's gone, hearing him sing brings a smile (and I've been playing all the records non-stop since Wednesday). I need to smile now. For what it's worth, I'm sending all the love and good vibes I can muster to all who loved Carl, especially his family. Rest in peace, Carl Wayne, and thank you for all the good times. Joe Ramsay
God bless him, off to join the great rock band in the sky. Richard Messum
Bye Carl. You will never be forgotten. Your voice will live on through the wonderful recordings you have left. It seems a shame you never got to see the remaster project through to the end. God bless you mate. Andrew Footman
A truly unique voice has been silenced. My condolences & prayers go out to his family & friends. I'll be playing early Move records all weekend. Tyler Sherman
I was caught off guard by this news. My sorrow is deep. My prayers are with Carl and his family. I have only felt like this twice before (John&George). He had one of the GREAT rock & roll voices, but he proved he could sing all kinds of music. I, too, will be spending this evening with "Shazam" Frank Cavaliere
Sad to hear of the passing of Carl Wayne. I'm listening to "Sunday Kind of Love" as i write this. We'll all miss his voice. George Mariner
So sad to hear about Carl's passing. He will be missed. My condolences to his family and friends. He was the vocal presence of the early Move and his role in the band was never duplicated. Leonard Bilello
I couldn't possibly add anything that hasn't already been said but I'll just say that it's not fair that such an amazingly talented and fine man has been snatched away from all of his loving fans. I'll miss you Charlie - a lot. Bobby Sutliff
I first saw Carl perform with the Move back in the 60's at the Marquee Club, Wardour Street, London. The band came on stage wearing American gangster style pinstripe suits, we gave a little giggle at their dress style, then wow! The band blasted us with their dynamic music, we were all amazed by their stage performance. I was fortunate to see Carl perform in Blood Brothers years later. I was also a big fan of the Hollies and have been going to see them two to three times a year over the last ten years. When Carl joined the Hollies I was thrilled to be able to see him sing again, particularly with them. I have collected a few of Carl and the Move's early recordings on DVD and can watch Carl perform with great fondness and memories. With Carl leaving us there will be a gap in my life. Thank you Carl for your music. God bless you. Terry Fraser
Carl's passing is a real loss for many people I think. His music brought me many years of great pleasure and he seemed liked a very nice man too. A real loss for all of us. Sabrina Jordon
Carl Wayne, a beautiful singer, a beautiful human being. I had heard of the Move like I had heard of other '60's bands, but really got to know more about Carl when he joined the Hollies, my favourite band. The first time I saw the Hollies live was in Melbourne on 5th February 2001, with Carl in the line-up. It was also the first time I had heard Soldier's Song. Carl always sang that song with such passion and depth. Though it didn't have the same impact at that time as it did two years later, when there was war in Iraq, it was still a very passionate song, and listening to it made me sit solemnly. That night was also the first time I got to meet some of the band members, but didn't get to meet Carl himself. That honour didn't occur till March 2003, when my boyfriend and I went to England for the Hollies' 40th anniversary. Something very unexpected happened at my first English concert in Cheltenham, when the band played Stop Stop Stop, I was just dancing a belly-dance that I had learned at a Bell-Dance beginners' workshop, and Carl noticed and liked it so much, he wanted me to dance it at all the concerts I attended. It made me feel like the seventh Hollie. That and the very fact that he stopped to talk to all the fans after concerts, made the effort to acknowledge them all, remember names. That shows how much he cared for other people. Grieving as I do, I also think how fortunate I was to meet the man, how lucky I was able to go to England when I did. He touched something inside of me that will remain forever. Farewell Carl. Your loving fan. Christine Wilson

Deepest sympathy to his family on the sad news of Carl's passing I will not forget the early days when Birmingham was alive with the sounds of many bands and as ever Carl was in the forefront. John Fox

I had the pleasure and privilege of seeing Carl onstage in "Blood Brothers" in 1991 on a visit to Britain. The show was fantastic, the music great, and Carl was outstanding in his role. I have always felt very lucky to have been able to see this, for along with all the Move records and the Carl solo records I've gathered, it was so nice to have another kind of musical experience of him. I admire many musicians and singers, but Carl is the only one I've ever seen in a stage musical like this, and so he has been all the more special to me because of it. There are some people that you never meet, but you just know that they're good people, and you'd really get on with them if you had the chance. Carl
was definitely one of those, and I shall miss him. Mark Moerman
I was only privileged to meet him a few times, but I will treasure those memories. I will forever be thankful for the kind words and time that Carl gave me with regards to my own music. He had no obligation to offer any help or advice or to listen to the CDs I gave him but he did so and took the time out to send me a very nice and encouraging letter. I feel proud to have known him even in a limited capacity, he was a marvellous guy. Glenn Shepherd
I loved the guy. He was a very warm, gentle caring person. And I shall miss him dearly. Jean Herbaut
I am shocked and saddened and my heart goes out to the Hollies community and especially Carl's friends and family, and those who were fans of his for so many years. I first saw him at the Hollies convention way back on that first tour, and was always moved by his treatment of the fans and his energetic performances. Heaven has some band now is all I can say. God Bless. Jana Horne
It may seem strange to feel so touched by the loss of a man that I only met for a few moments before a sound check in Minnesota two years ago (the concert itself got rained out) but Carl's generosity and friendliness that day have always stuck with me. At a time when most public figures feel they have no choice but to build a wall around themselves, Carl dared to reach out. He was not only a highly qualified successor to the line of Graham Nash, Allan Clarke, Terry Sylvester, and Mikael Rikfors, he became a bridge between The Hollies and their most ardent fans. For some of us, it was a bridge that had never existed before. He shall be terribly missed. Terry Flamm
I met Carl on Cape Cod (My first Hollies concert!) The high point of the show for me was "It's In Everyone of Us" from the 5317704 album. What a wonderful man! Gerry York
I met Carl shortly after I lost my brother, a member of the FDNY, on 9/11. We met after a show at Westbury Music Fair in NY. I gave him a bracelet with my brothers name after he sang, "He Ain't Heavy He's My Brother. Carl and the Hollies invited me and my wife backstage and were the most sensitive loving guys I have ever met. They spoke of my brother's bravery and we chatted about Carl and the NYC marathon. My wife and I invited him to stay with us if he was back to run the following year. Shortly afterwards, Carl posted a page from his journal on his website to all his fans asking them to remember my brother. It is with a very heavy heart that I hear this news about Carl. I want to extend my deepest love to all those who feel the loss and know that he has made a difference in my life at a time when I thought I could not survive. God Bless You, Carl. Mike Margiotta
I'm not fortunate enough to have known him personally, but from the tributes I have read I wish I had. Like my uncle, Raymond, he spent his whole life making other people happy. People like Carl we do miss terribly and it's impossible not to cry about it sometimes but as long as we remember him and keep listening to the music he left us and treasure it he will be with us. May he rest peacefully. Raven
I am saddened to hear of the passing of Carl. I have been a fan of The Move, Roy Wood, ELO and related artists since the 1960's. When Carl joined the Hollies it gave a new lease of life to the band and I was delighted to see them twice in concert in Bradford in recent years during which Carl's energetic stage presence really demonstrated his undoubted talents. Kelvin Ravenscroft
I worked as sound engineer at some of the venues the Hollies have played at over the last 5 years. What a sad day! I'm an ex pro singer and I learnt from people like Carl and Jeff Lynne and Roy Wood. Part of my upbringing has had a huge gap left in it. Carl was a true pro and a very friendly person Love to the family. Jerry Wright
I will always remember the day I met Carl after The Hollies concert in Sydney, Australia on 7 February 2001. We chatted for a few minutes and during that time Carl was a perfect gentleman. He was a lovely human being who died far too young. God Bless You Carl, I know that you are in a better place and will teach those angels a thing or two. All My Love. Susie Hewett
I'm just as stunned as anyone else at the sudden passing of Carl Wayne. Many times when an older musician dies, even if it's out of the blue, I've not been surprised knowing the lifestyle of the musician in particular and the life of musicians in general. But not this time. Carl really came across as a hard working straight-ahead bloke who was also extremely fit and healthy. What a loss it is. I've always thought his voice was amazing. He was one of the few who really knew how to sing a rock song. Mike Griffiths
I think my first meeting with Carl says it all. I was standing outside the theatre at Bath the second weekend of the 2000 Autumn tour. Carl came tearing up the road in that powder blue Ford Focus, screeched to a halt in front of us, let down the window and in a broad Brummie accent said, 'Who do I have to sleep with round here, Carol, to get a parking space!' I was speechless, here was a man I had only seen on a stage four times in my life before, calling me by my name and speaking to me as if we had known each other forever. Not only did Carl bring the most magnificent vocals and a breath of fresh air to The Hollies songs, but he brought to it also something completely new, the star of the people. He had taken the time to learn the names of the older fans and made a point of going out to meet them from day one. Like his music, his fans were important to him. No member of that band will ever be a truer Hollie to me than Carl. Go safely into light Carl and may God bless you. Carol Borrington
Having just heard about Carl's passing, I have an ache in my heart, that someone so young and talented has left us. I first encountered The Move in 1981, as a boy of fifteen, finding a cassette in a local department store here in the states (that is a rare find itself!). I was expecting to hear Jeff Lynne singing (being a journeyman ELO fan at the time and not knowing much about The Move, except that Jeff was in it), but instead I was exposed to what would become another wonderful chapter in my musical education. Carl's soulful voice and ability to interpret material made him more that just a lead vocalist-he was an ARTIST. Sorry this is rambling, but I needed to put some thoughts down. All my prayers are with Carl's family. I never knew him, but I will miss him. Dean Leggiero
We will not be remembered by our words, but by our kind deeds. Life is not measured by the breaths we take, but by the moments that take our breath. They say it takes a minute to find a special person. An hour to appreciate them. A day to love them. But an entire life to forget them. I will never forget Carl. Love, Doreen Lane
It is with great sadness I learned of the news of Carl's death and born in 1951 grew up to the sounds of his unique vocal skills. I send my regards to his family. Jeff Greenfield
You spoke your mind with incisiveness and with a liberty so rare,
You had no airs or graces, what we saw is what we got and we were pleased,
For that Carl go well into the light.
For your vocal range and talent which surpassed the sublime and for your singing you will be remembered,
You came on our scene so recently and yet took The Hollies from their nadir to their zenith in sheer quality,
For that Carl go well into the light.
You spoke to many people but more importantly you listened,
In a world so often corrupt you were prepared to show compassion,
For that Carl go well into the light.
Your humanity in an annealed cosmos often revealed in public emotion,
Yet your presence of itself could bring pleasure to many,
For that Carl go well into the light.
Music and its world, fans and their world, all of us the poorer for your leaving,
Charitable works and enthusiasm for life are now reduced by your going,
For that Carl, go well into the light.
We are pleased and proud to have known you and too few can have that said,
You were a blink of the Universe's eye, yet inspired us to want more from it,
For that and everything you are Carl, go well into the light.
Till the next blink I'll keep - Standing and wondering. Charlie Borrington
"The flowers in the rain" cries...

bye Carl and thank you. MM
Four years ago Carl sang with the Hollies on the Isle of Wight at a private gig set up by the company that I work for to celebrate their 25th anniversary. I had longed for years to see him and am very pleased that I was able to realise this dream. He performed with abounding energy and his smiles warmed all of us that were there. He kindly signed an autograph for me, it was so nice to actually speak to him in person. Sadly the autograph was later mislaid,I am even sadder as I hoped that one day I would be able to get another, but i will always remember his smile. Thanks for the memory Carl.... You will be sadly missed.. Janice Bishop
What can you say about a man who is loved the world over by adoring fans. All I know is I miss him and feel for his wife Sue and son Jack. He had the voice of an angel, with the touch of a lamb, a kind, gentle, lovin' man, that would shine out to me on screen and sound. You will always be in my heart and thoughts, and although I never knew you personally, you felt like a friend to me. Carl I love you. My thoughts are with Sue and Jack. Kaz Earl
I'll always remember the first time I heard "Blackberry Way." I was hooked! I knew the Move were ELO's predecessor, but I was more familiar with the legend than the music. Not anymore. I am now the owner of two Move albums, including "Shazam." IMO, this is one of the great rock masterpieces of the late 1960s. The twisted beauty of Roy Wood's songs, the inspired choice of covers, the mighty rumble of Bev Bevan's drums, the throbbing bass of Rick Price, and, of course, the soaring, fluid voice of Carl Wayne all combine to make this record the all-time classic that it is. Wayne's vocal on "The Last Thing On My Mind" still packs a wallop every time I hear it--and it's one of the most oft-played tracks on my iPod. My thoughts are with Mr. Wayne's family, friends, and former bandmates. Whenever you feel sad for him, crank up one of his records and he's right there in the room with you. His spirit lives on through his legacy. Robin E. Cook, New York