tribute by peej harding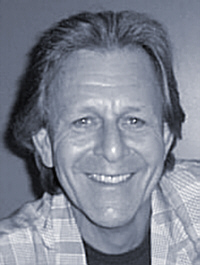 Carl was an amazing person. Every time I have seen him since I first met him in April 2003, Carl has impressed me with his humour, showmanship, friendship and, of course, his playful side. Last year when he turned 60, I could hardly believe it, partly because he looked a lot younger but also based on what I had seen of him on and off stage. Apart from being one of the best characters I have met, Carl has been one of, if not the best singer I have ever heard. I can still remember my favourite tracks on stage with him: 'Sandy', 'The Baby' and I'm lucky to own his version of 'Soldier's Song' with Et Cetera. I'll never forget 'He Ain't Heavy' in Heppenheim, June 2004- knowing that day he'd been travelling for hours through Germany. Then to appear on stage and produce this amazing vocal... mind blowing.

Carl always had time for everyone after gigs, no matter how he felt. He was always friendly and funny, posing for photos and telling us funny stories. I'll miss that. Carl was a real Star, after 40 years of performing in different areas of music. I have seen the number of tributes coming in for Carl and it's now you realise what an impact he had on other people, no matter how little they knew him. Reading some tributes over my shoulder, my mum remarked that it was measure of what a great person Carl was that so many people have left such lovely messages for and about him.

Carl, you are The Superstar and I will never forget you. You made more of an impact in my life than I realised and through you (though you didn't know this) I have made some amazing friends including Helen, Bruce and Beth. You will live on in everyone's memories and through your music. Rest in peace.