the independent, 3rd september 2004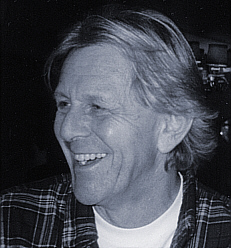 Carl Wayne was the lead singer with the Birmingham group the Move and his voice can be heard on memorable hits from the Sixties including "I Can Hear the Grass Grow", "Flowers in the Rain" and "Blackberry Way".

Wayne was born in Birmingham in 1943. He wanted to sing in a beat group and in 1963 he took over as temporary lead singer for the Vikings when Keith Powell was on holiday in Liverpool. He remained in the band and they became Carl Wayne and the Vikings, travelling with a new drummer, Bev Bevan, to Germany where they played gruelling 10-hour sets each night.

While they were away, the British beat explosion took place. The Vikings made two singles, "What's the Matter, Baby?" and "This is Love", but Wayne then formed a new band with Mike Pinder, known as the M&B Five and named after their sponsor, the brewery Mitchell and Butler. After Wayne left, the group became the Moody Blues.

In the mid-Sixties Roy Wood, Bev Bevan, Ace Kefford and Trevor Burton wanted to form a new group, Wayne recalled. "People like Mike and myself were the older generation, and these lads wanted to get away from the club and cabaret scene," said Wayne. "They wanted a new group that would be inspired by the Impressions and the Motown groups. They were looking for a lead singer and it was between me and Danny King, who is one of the best singers I've ever heard. I'd managed the Vikings and was able to get work, and so I got the job."

In February 1966 Wayne, Wood, Bevan, Burton and Kefford became the Move, managed by Tony Secunda. Wayne admired the other singers in the group: "I loved the sound of Roy Wood's voice and the other guys, Trevor Burton and Ace Kefford, had wonderful, soul and rock voices. Even Bev could sing a bit, so we had five vocalists with a rock basis and could do five-part harmonies. I knew that there was great potential there."

Secunda gave them a simple name, the Move (echoing The Who), as he felt it made a greater impact. The group was signed to Decca's progressive label Deram, and their first single, "Night of Fear", partly based on the 1812 Overture, made No 2. The next single, "I Can Hear the Grass Grow", got to No 5 and, with its psychedelic title, heralded the Summer of Love.

"Flowers in the Rain" was the first record to be played on BBC Radio 1 by Tony Blackburn. But there were problems, as Wayne revealed. "Tony Secunda was determined that the Move was going to be a hard band, not a namby-pamby band, and it really wasn't in our nature," he said. "Roy is the most gentle of creatures, a really sweet fella, and for him to be stuck with the Move's image was farcical."

Secunda had the Move marching through Manchester carrying a fake H-bomb and he hired strippers and an American car for an appearance at the Roundhouse in Chalk Farm, north London. Wayne put television sets on top of the car and proceeded to destroy them and the car with an axe, while the girls stripped. "The idea was to show that audiences were more interested in violence than nude women," said Wayne, "and it worked because everyone was watching us and ignoring the boobs."

At the time of "Flowers in the Rain", there had been rumours that the Prime Minister, Harold Wilson, was having an affair with his secretary, Marcia Williams. Secunda produced promotional postcards with a salacious, faked picture of Wilson and Williams in a compromising position. Even more foolishly, he sent one to 10 Downing Street and Wilson sued. "I was lying in bed at the Madison Hotel one morning," said Wayne, and Ace Kefford dropped about 10 newspapers on my chest and he said, "Read these, I'm off, I'm leaving the country. We lost the case of course. It cost us a lot of money and it cost Roy even more, as he lost the royalties on his song.

"I think it was the beginning of the end really," Wayne concluded. "If we had been the Rolling Stones, we wouldn't have cared, but we were scared when Harold Wilson sued us. It was a pity, because the Move was a very, very good pop band, though not of the calibre of the Beatles, but we had to live with the myth that we were a hard, aggressive band.

The follow-up single to "Flowers in the Rain", "Cherry Blossom Clinic", was replaced at the last minute as it was thought that a single about a mental asylum was a step too far. Roy Wood hurriedly wrote "Fire Brigade", which went to No 3. They went to the top in 1968 with "Blackberry Way", which was Wayne's favourite record with the Move.

With a revised line-up, they travelled to the United States, but the lack of decent bookings led to frustration. Wayne left in January 1970, following a fracas at a Sheffield night-club.

"Jeff Lynne, who had been in the Idle Race, replaced me and he was a brilliant producer. I think that when Roy and Jeff got together, it was the best Move of all and they had the ability to go alongside Lennon and McCartney."

Roy Wood recalls that the American tour put a lot of strain on the band because it was organised so badly. "We got upset with each other when we shouldn't have done. I'm glad we made up, but Carl had other ideas anyway. He wanted to go into cabaret."

Wayne longed to be a writer, he said, but he couldn't. Lead singers were out of vogue and guitarists/singers who could write, like Roy and Jeff, were in. The main solo artists were on the Las Vegas scene, like Tom Jones, Engelbert Humperdinck and Elvis Presley. You could make huge money there.

Wayne's manager at the time, Don Arden, hoped to promote him in Las Vegas, but they soon realised he was no Tom Jones: "I made a record called "Maybe God's Got Something Up His Sleeve" written by Don Black and Denis King, who both should have known better. I did a terrible monologue in a Birmingham voice at the beginning. It was atrocious, but it showed me that I didn't have Tom Jones's lungs or ability."

Wayne went on to make the excellent "Deeper than Love" with backing vocals by Roy Wood, but litigation between the production company and the record label delayed its release for two years. He also turned down an offer to join Status Quo and failed to spot the potential of "Sugar Baby Love", subsequently a No. 1 for the Rubettes.

His most successful record as a solo artist was "You're a Star", the theme from the ITV talent show New Faces. His solo album, Carl Wayne (1972), included uncredited backing vocals from Dusty Springfield. Around the same time, Roy Wood left the Electric Light Orchestra, the band he had established with Jeff Lynne, and Wayne did record some trial tracks with Wood and Lynne, although they were not issued until the 30th-anniversary edition ELO2 in 2002.

Wayne was not proud and took work where he could, acting with Rod Hull and Emu in pantomime, and playing a milkman in Crossroads. On the soap he met his future wife, Susan Hanson, who played the receptionist. He often referred to her as "Miss Diane". He also became a hard-working singer on commercials, his best-known campaign being "Caledonian Girls", a Beach Boys pastiche for the airline British Caledonian. "There are some wonderful singers doing commercials," Wayne said, "but unless you have a really distinctive voice, like Alan Price, not many people are going to know it's you. You could listen to a dozen of my commercials and not know that they were me."

In 1991 Wayne became the Narrator in Willy Russell's musical Blood Brothers at the Albery Theatre in the West End of London. "People know I can sing," he said, "and now hopefully they are finding out that I can act." Wayne spent six years as the Narrator and he also recorded many show songs for CD collections. Russell says, "I never met any actor who was as enthusiastic and as committed to Blood Brothers for such a long period of time as Carl Wayne. He had the perfect temperament for the role and he knew all about the stamina and the pacing needed for a theatre piece.

In 2000 he joined the Hollies, replacing the lead singer Allan Clarke, and had four fine years with them. They recorded "How Do I Survive?" for a compilation album and were planning a new CD. In 2003 Wayne had a hit in Germany when he joined Et Cetera for a revival of "Blackberry Way".

He did much charity work and ran several marathons for Leukaemia Research.
by spencer leigh