the glasgow herald, september 3rd 2004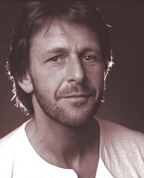 When people approached Carl Wayne, as they inevitably would, and said: "You must be doing all right, with that Flowers in the Rain in the top ten," Wayne could look them in the eye and honestly tell them that he hadn't earned a penny from a single that would go down in history as the first record ever played on Radio One.

A PR prank by their manager, Tony Secunda, that neither Wayne nor any of his bandmates knew anything about, involving a saucy cartoon of the then prime minister, Harold Wilson, resulted in a lawsuit that dispatched all the disc's royalties to charity in perpetuity.

Wayne must have loved managers. A post-Move attempt by his next manager, Don Arden, whose daughter is now the matriarch of The Osbournes, to establish Wayne as a Las Vegas cabaret artist in the Tom Jones style flopped - and Wayne, who was nothing if not self-effacing, was not in the least surprised.

All this was a long way from the skiffle group, the G-Men, that the then Colin Tooley formed in the late 1950s and in which he sang and, by his own admission, played terrible bass. By coincidence, a childhood pal, Roy Wood, was starting his musical career around the same time but the two wouldn't hook up for a few years yet.

Wayne progressed in 1963 to fronting one of Birmingham's top groups, The Vikings, when he took over in their singer's absence. They asked him to stay on and an odyssey began that involved the then mandatory German nightclub residencies and a family tree of Moody Blues and future members of Led Zeppelin and ELO.

The Move formed in 1966, an amalgamation of the best members of three Birmingham bands. From the start, Roy Wood was the creative brains, although it was manager Secunda who gained them notoriety through encouraging Wayne to smash TV sets, Cadillacs and busts of Hitler with axes onstage. During one live performance of the group's fifth hit, Fire Brigade, the streets around the Soho club where they were playing were apparently jammed with fire engines called to dowse the outcome of these shenanigans.

By this time Wood was looking ahead to his next project, the Electric Light Orchestra, and, when fellow Brummie Jeff Lynne joined the Move, Wayne's days as the band's singer were numbered. Enter Arden with his Las Vegas ambitions. This wasn't what Wayne had had in mind when the Vikings backed Screaming Jay Hawkins and Jerry Lee Lewis or when the Move jammed with Jimi Hendrix on package tours or recorded their still collectible Something Else EP, the exciting but ignored Wild Tiger Woman or even their album Shazam, which Rolling Stone magazine
declared a masterpiece.

But Wayne succumbed to Arden's plans, recorded in his words "the most abysmal record ever", Maybe God's Got Something Up His Sleeve, and promptly followed that by showing how close his finger was to the pop and rock pulse by turning down a job offer from Status Quo and rejecting Sugar Baby Love as "a pile of crap". Weeks later, the Rubettes took it to No 1. All was not lost, however. Although a solo album featuring another pal from package tour days, Dusty Springfield, on backing vocals, was shelved, Wayne soon found his niche as one of the most versatile advertising jingle singers. Singing the praises of Tetley Tea, Maxwell House, Martini and probably most famously his Beach Boys pastiche, Caledonian Girls, established Wayne as the jingle writers' first call.

He sang the theme song for New Faces, moved into advertising voice-overs and appeared on innumerable TV programmes, including The Benny Hill Show, and as an actor he appeared, playing a milkman, in the TV series Crossroads, where he met his wife, Sue Hanson, the motel's Miss Diane.

Although he and Wood reconvened in the 1980s to record a couple of singles, Wayne was well into all-round entertainer mode. His most successful post-Move role was as The Narrator in the west-end production of Willy Russell's Blood Brothers. Out of the spotlight, he completed marathons and competed in triathlons for Leukaemia
Research.

A Move reunion was never likely as Wayne was the only one who ignored long-term sulks and kept in touch with all of his former bandmates.

But when singer Allan Clarke retired from The Hollies in 2000, Wayne took over and toured the world with a group he'd always admired, playing to full houses, including a crowd of 28,000 at a gig in New Zealand.
by Rob Adams