"Wayne's World"
Official Internet Mailing List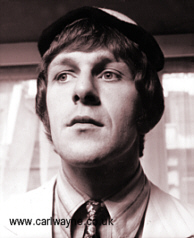 www.carlwayne.co.uk is proud to host "Wayne's World", an Official Mailing List designed to promote discussion on Carl Wayne and all aspects of his wide ranging career, including his bands The Move, The Hollies and related musicians.
The list is run in conjunction with the Official Carl Wayne Website.
Sign up using the form below:
Alternatively, simply send a blank email to this address
You will be prompted to confirm your subscription request and then complete a form online. As long as you bypass all the unnecessaries, this should not take too long and you'll be free to read and post almost immediately.
Many Thanks
Helen, WEB MISTRESS