news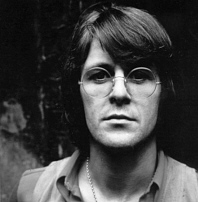 Join Wayne's World our Official Mailing List.
SONGS FROM THE WOOD AND BEYOND - 6th FEBRUARY 2006

A collection of songs representing some of Carl's solo work, including previously unreleased collaborations with Roy Wood, was released on Monday 6th February. Read the full feature including photos, sound files and artwork. You can buy the album online by clicking on this link to Amazon.
THEY MOVED - CHARITY GIG, 10TH SEPTEMBER 2005
On 10th September, excellent Move tribute band "They Moved" played a charity show in aid of Carl's Justgiving Cancer Research Fund. The gig took place at Old Crown Public House, High Street, Edenbridge, one of the oldest coaching inns in Kent and was a total success, raising over £300 for the fund. They Moved have other plans for more charity shows in the future - they are fantastic and genuinely care about Carl and the Move's music and legacy, so keep an eye on their website: www.theymoved.com Special thanks to Rogue Studios in London who lent sound equipment for free in support of the charity.
MEMORABILIA REQUEST
Since Carl's passing, and with the help of his friends and fans, we have been trying to collect as much as we can related to his very long and varied career. We are looking for any memorabilia at all, including photos, audio and video from all eras: The Move, his time in various cabaret venues, Blood Brothers and The Hollies, radio broadcasts, interviews, sessions, advertisements and jingles, sound desk or video recordings of shows, and videos of the various TV programmes and series he appeared in over the years. Anything would be welcome, regardless of quality and stage door and "natural" photos are just as valuable as stage shots and posed pictures. Anything we have not seen and heard before is a bonus, so if you have something you are not sure about, please get in touch as the chances are we'd welcome it. We are putting together a list of more specific items we are looking for, but in the mean time if you feel you can help, please contact us. Carl's performances were not always very well documented, but we are aware there must be people out there with recordings and photos which would be invaluable to us, not only for sentimental reasons but with a view to collating material to aid us with various projects relating to his work. All costs will be met and you can rest assured anything offered will not be circulated elsewhere. Thanking you in advance!
IN SPECIAL TRIBUTE
| | | |
| --- | --- | --- |
| | | |
St. Paul's Gallery in Birmingham, along with Roy Wood and Bev Bevan, has produced a fine art limited edition print run of covers of the two Move albums Carl appeared on, signed by various members of The Move, in Carl's memory. A portion of each sale will go to Carl's cancer research charity. A launch party was held at the gallery on 4th August followed by a performance by Bev Bevan's Move at the Jam House venue. Please click here to read more about the event.
THE CARL WAYNE CANCER RESEARCH UK FUND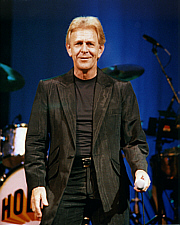 A special fund has been set up in aid of Cancer Research UK in Carl's name and memory. Please click here if you would like to make an online donation. We aim to collect as much as we can for the charity to help in the fight against cancer and to pay positive tribute to Carl and his courage, strength, determination and dignity in the face of his illness. Every penny and every donation, large or small, really does count. Thank you in advance.
RUNNING IN CARL'S MEMORY
On 17th April, Alex Macdonald paid tribute to Carl by running the London Marathon in his memory. His chosen charity was the PSP foundation. He completed the race in 4.5 hours, an excellent effort for a first marathon. His fundraising page is still open for sponsorship http://www.justgiving.com/sponsoralexmac
UGLY THINGS - JANUARY 2005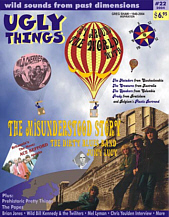 Ugly Things is a magazine published in America, its focus on 1960s Beat, Garage, and Psychedelic music: "UGLY THINGS is obsessed with the sounds of the past, but it's not about nostalgia, and it's not about record collecting. It's all about the MUSIC and the real life stories of the people that made the music happen. In the pages of UGLY THINGS the past continues to happen ... NOW." The current issue features two fantastic tributes to Carl, one by the legendary Chris "Ace" Kefford, formerly of the Move, and the other by Birmingham music historian Laurie Hornsby. Read the tributes here. For more information about Ugly Things and how to order your copy, please visit http://www.ugly-things.com
THEY MOVED - NOVEMBER 2004
On Saturday 20th November 2004 Move tribute band 'They Moved' played a show in London in tribute to and memory of Carl. Please click here for the review.
BLACKBERRY WAY - MAY 2004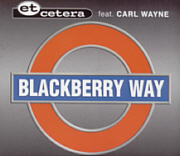 Carl's recent recordings of Move classic "Blackberry Way" with German pop project Et Cetera have been going down a storm in Europe following promotion of both the English and German versions throughout January. Berlin radio stations loved the English version, sending it to Number 5 in the radio chart of Radio Berlin Brandenburg. Austrian radio stations are giving the German version lots of airplay and this was also promoted throughout Germany during April. Mallorca are loving the English version which is now new at chart position Number 26 and expected to rise over the coming weeks. A variety of different versions of the song have been recorded including a fantastic Swing Version, a Soft Mix and the Radio Mix which is an upbeat dance number. Carl's recording of "When The Boys Come Home" is currently being worked on. You can read more about the recordings and see full track listings and artwork in the Discography
GOLDEN WEB AWARD - FEBRUARY 2004

We are once again proud to have been chosen to receive the prestigious Golden Web Award.
CARL, THE MOVE AND THE MAFIA! - JANUARY 2004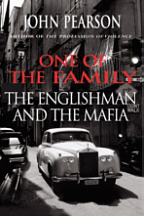 "One of The Family: The Englishman and The Mafia" by John Pearson was published in hardback on 6th November 2003. It tells the story of bouncer cum impresario Wilf Pine, a good friend of Carl's and former minder for the Move during the Sixties. An absolutely fascinating read, this book is full of references to the band and Carl himself. In Carl's words, "if you want to know about life with the Move, read this!" Please click here to learn more about it.
CARL FEATURED IN NME ORIGINALS - DECEMBER 2003
NME Originals is an excellent series of substantial, glossy magazines which are packed to the brim with rare photos, original reviews, interviews and articles themed around different artists and musical periods. In the shops now, the "1960s Swinging London" edition is a must-have for any fan of this musical decade and particularly any fan of Carl. It covers 1963-1969 and snippets on the Move are scattered throughout with the focus on the original singer and spokesman. There are prominent, rare photos, articles and reviews including "Pot in Pop" (pictured above!), "Psychedelicamania at the Roundhouse", featuring Carl's famous "auto-destruction" with an axe, and an interview from Melody Maker dated January 1967 at the height of the band's popularity and Carl's excitement and enthusiasm. For more details, visit www.nmeoriginals.com or click here to order online.