"Oh, My Soldier!"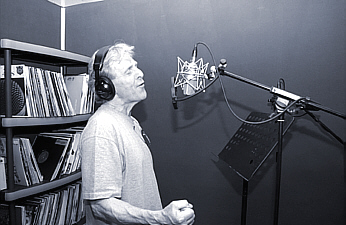 SOLDIER'S SONG – Et Cetera feat. Carl Wayne
MAJOR OAK RECORDS - CD 181.547 (Distributed by MCP Sound & Media AG)
Carl has teamed up with Ulli Eichblatt and German pop project Et Cetera to record the much-loved "Soldier's Song" as a single. This appears partly as a response to the many requests received from fans for Carl's versions of classic Hollies songs on record. Other songs in production include "Blackberry Way" (with a German version!) and a new track called "When the Boys Come Home".
press kit | soldier sessions gallery | review and reaction | listen | lyrics